– $1.425 million settlement for rear-end collision victim
Carlos H. Acosta, Jr., negotiated a $1.425-million-dollar settlement for a client who sustained serious injuries to his head, neck and back as a result of a rear-end collision which occurred on an exit ramp of Route 495 West in Weehawken, New Jersey. The client, who was forty-six (46) years old, suffered cervical bulges at C4-C5, C5-C6, and C6-C7, lumbar disc bulges at L3-L4 and L4-L5 resulting in acquired stenosis, and a disc herniation at L5-S1. After undergoing a course of conservative treatment, the client required cervical fusion surgery which required the use of autograt and allograft, a plate and screws placed into the spine. Also, the client underwent a lumbar fusion surgery which also required the use of autograt and allograft. Subsequent to the lumbar fusion, the client continued to experience severe pain in his lower back with radiation, numbness and tingling, into his legs. These complaints gave rise to the need for another back surgery in the form of a left intralaminar laminotomy, wide forminotomy, medial facetectomy at L5-S1, and discectomy at L5-S1.
As the client was operating his employer's bakery truck at the time of the accident, Mr. Acosta successfully prosecuted a workers' compensation claim on behalf of the client. This was essential as the client was out of work for approximately three (3) years and his medical bills were in excess of $150,000. As a result of Mr. Acosta's efforts, the employer's workers' compensation insurance company paid all of the medical bills and temporary disability – i.e., lost wages from the time of the accident to the date he was able to return back to work at the bakery. Additionally, he resolved a claim against the culpable motorist for $1.425 million. June 2016.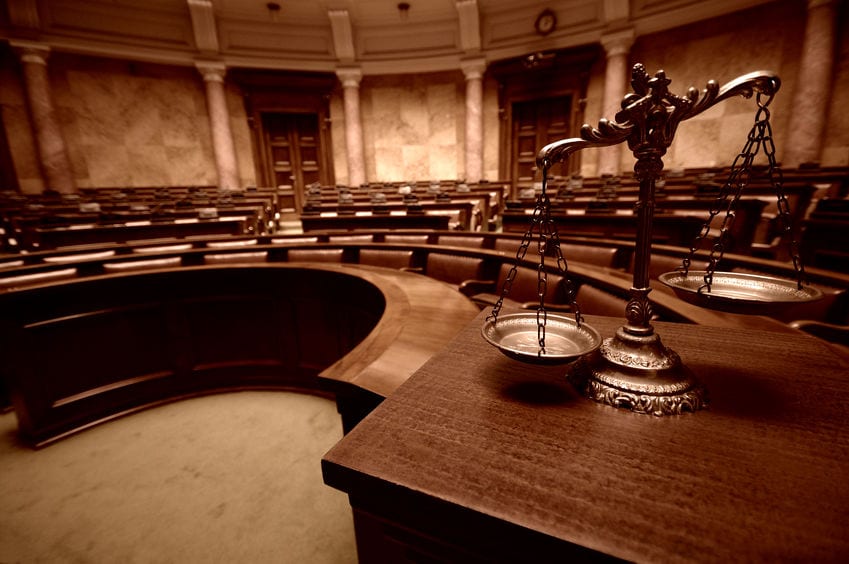 June 2009
$100,000.00 settlement for a minor client who was injured when he was struck by an automobile while crossing the street in front of his family's apartment. As a result of the accident, this four year old boy sustained a leg fracture which required extensive medical treatment Mr. Acosta settled the claim for damages for the full amount of the insurance proceeds available to satisfy the claim.Learn More
January 2007
$100,000.00 settlement on behalf of a seventeen (17) year old girl who sustained an aggravation of a pre-existing condition, a syrinix in her head and neck, as a result of a car accident. The insurance companies denied that the condition had been aggravated by the trauma sustained in the automobile accident. However, surgery was now required to address the condition. Mr. Acosta successfully prosecuted an expedited arbitration against the "no fault" insurance carrier, obtaining an order which required the insurance company to pay for the client's surgery. Accordingly, this young woman obtained the prompt medical care she needed. Mr. Acosta then settled the claim for damages for the full amount of the insurance proceeds available to satisfy the claim.
May 2001
$185,000 jury verdict for twenty-nine year old woman injured in a rear-end motor vehicle accident. This young lady sustained a disc herniation in her neck and a disc herniation in her low back which were seen by her treating physicians on a MRI as a result of the car accident. The insurance company refused to make an offer to settle the case. The insurance company's doctors testified that the MRI's were normal in nature and that the injuries were minor in nature. After a week of trial, the jury returned a verdict in favor of Mr. Acosta's client in the amount of $185,000 which the insurance company's lawyer appealed. On appeal, the Appellate Division affirmed the jury's decision.
July 2008
$569,000 settlement for Workplace Accident 
Maldonado v. Paragano: A Hudson County Superior Court jury awarded $569,000 on June 17 to a former con­struction worker for injuries suffered in a 25-foot fall from a scaffold. Edgar Maldonado, now 27, of West New York, was working on a new house in Mendham on May 11, 2005, when the accident occurred. He broke his right leg, wrist and elbow and left shoulder and was out of work for 18 months, says his lawyer, Carlos Acosta Jr. of Union City's Carlos Acosta Law. Maldonado now sells used automobile parts. The suit alleged that the defendants -architect James Paragano, who designed the house; site manager J.W. Custom Homes Inc. of Boonton; and Maldonado's employer, Eastwood Construction Co. -failed to provide guardrails or side rails. The jury found Paragano 70 per­cent liable and J.W. Custom Homes 30 percent liable. Eastwood Construction had been released from the case because its workers' compensation carrier paid $280,000. The verdict will be reduced to $289,000 because of the Lien. Paragano's carrier, State Farm Insurance Co., will pay $202,300, and J.W. Custom Homes' carrier, Selective Insurance Co., the remainder. State Farm retained Joseph Torula, of Jersey City's Garcia Torula, to rep­resent Paragano. Selective retained John Gillespie, of East Hanover's Romando, Tucker, Zirulnik & Sherlock, to rep­resent J.W. Custom Homes. Neither returned a call seeking comment. Superior Court Judge Shirley Tolentino presided at the trial. 
September 2005
$108,015.00 settlement for construction worker who fell off a ladder while removing asbestos shingles roof sustaining a fracture to his wrists ankle. This undocumented worker slipped when a roofing shingle broke under his foot causing him to fall two (2) stories. Mr. Acosta successfully prosecuted this claim for workers compensation benefits against the employer which resulted in the payment of all medical expenses, temporary benefits and a settlement for the permanent injuries sustained by the worker.